Parcae Capital
Parcae Capital Corporation is growing:
Just Fellowship has signed on with Parcae Capital.
Just Fellowship is a social network designed to bring Christians together.  It also provides extended services like those found on eBay and craigslist all under one portal.
Just Fellowship is a business whose principal operations emanate from both Medford, MA  & Salvador, Bahia.
In Christianity the term "Fellowship" refers to individual Christians who are in Christian communion with each other.  Just Fellowship tag line is "Enjoy amazing fellows all around".
Parcae has been engaged to bring Just Fellowship to the next level.  Parcae is assisting them with their business plan, capital raise and hiring their team including programmers, Board of Directors and C- Level personnel.
"Mr Frank Magliochetti is the partner on our project from Parcae Capital and he has transformed our business plan and our structure.

He put into place the appropriate organizational and capital plan in order for our Company to go to the next level. Further, he is not theoretical in his approach he is active and hands on in assisted g us in implementing our plan. Bottom line, we would not be where we are without his leadership."

Mr Sandro Pansini CEO Just Fellowship Corp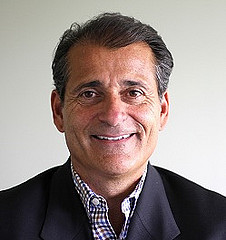 Frank Magliochetti is lead on this project.  Just Fellowship is currently in beta and has already driven over 15,000 members in three short weeks.
Look for Mr Magliochetti to provide more details on the short and long term strategies Parcae Capital is developing for Just Fellowship.
Frank Magliochetti is managing partner at Parcae Capital.
Parcae Capital offers personalized investment banking services for emerging growth companies. We specialize in finding companies which have leading edge technology, services or intellectual property in the healthcare, media and alternative energy space. We assist both public and private companies in preparing to raise private and public capital for all phases of growth. Parcae Capital also offers comprehensive assistance in mergers, acquisitions and related services. Our work out group specializes in business restructuring and recapitalization.